Who Are We
Who are we?
Vela Microboard's N.I. Ltd is a regional voluntary organisation with charitable status, which assists in the setting up of individual Vela Microboard's.
The organisation is led by a board of directors on a voluntary basis and together with any staff employed, provide direct on-going assistance to people who are interested in setting up an individual Vela Microboard and to those Vela Microboard's already established throughout Northern Ireland. Click here to meet our Board members: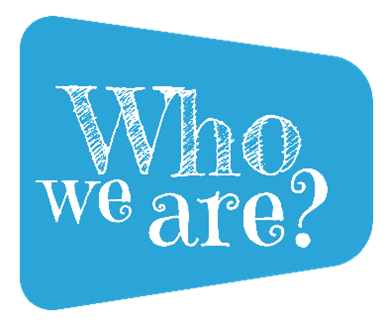 Our Mission Statement
"Vela Microboard's NI Ltd, will strive to effect change at policy, organisational and practice levels and, using person centred approaches, to enhance the lives of individuals by encouraging the promotion and creation of Microboard's throughout Northern Ireland"
Core Values and Integrity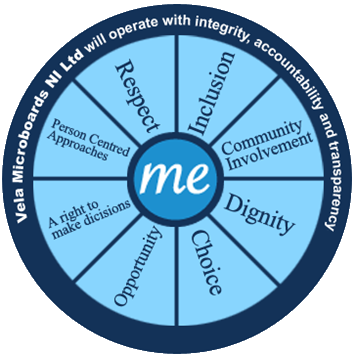 The Commitment of Vela Microboard's NI
The promotion of individual Vela Microboard's.
The development of individualised support.
Supporting individuals, families, carers and communities to build on existing skills and strengths.
Providing continuous opportunities for growth and development individually and collectively.
Encouraging the uptake of individualised funding for example direct payment or individualised budgets.
The development of a community approach to reduce social exclusion.
Providing a model of advocacy that promotes individual empowerment.